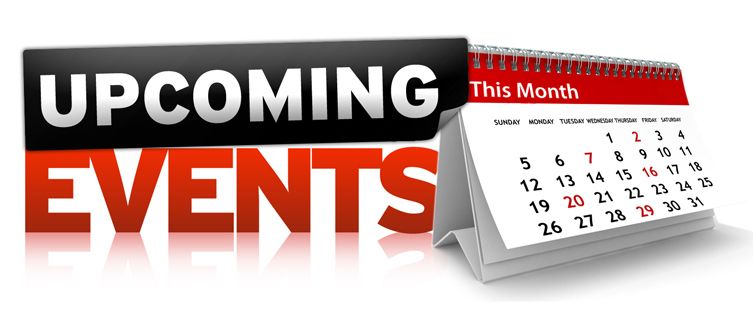 HADLEY POOL TOURNAMENT


Saturday, March 25 2023
Hadley Municipal Liquor Store



CURRIE TOWN & COUNTRY BOOSTERS BINGO


Saturday, March 25 2023 at 2:00pm
Roosters, Currie



DAD'S BELGAIN WAFFLES FEED


Sunday, March 26 2023 from 8:30am - 12:30pm
4-H Building, Murray County Fairgrounds
**Proceeds benefit Slayton American Legion Baseball & Softball programs



LAKE WILSON COMMUNITY CLUB SPRING BANQUET


Saturday, April 1 2023 beginning at 5:30pm
Lake Wilson American Legion
**Social Hour, Meal & BINGO



MURRAY COUNTY HISTORICAL SOCIETY TRIVIA NIGHT


Saturday, April 1 2023 at 7:00pm
Fulda Community Hall



ST COLUMBA SPRING DINNER


Sunday, April 2 2023 from 10:30am - 1:00pm
St Columba Hall, Iona



EASTER BUNNY TRAIL


Saturday, April 8 2023 from 9:00am - 11:00am
Various Local Businesses in Fulda
**For a complete listing, visit Fulda Area Community Club on Facebook



EASTER SUNDAY CHURCH SERVICE


Sunday, April 9 2023 beginning at 9:00am
Hadley Lutheran Church
**Breakfast to follow the church service!



CITY OF HADLEY COUNCIL MEETING


Monday, April 10 2023 at 6:30pm
Hadley Community Center



TRACY ENGINEERS 5TH ANNUAL CRAZY 8'S TOURNAMENT


Saturday, April 15 2023 beginning at 3:30pm
Tracy Lanes Bowling



HADLEY LIONS MONTHLY MEETING


Tuesday, April 18 2023 at 6:30pm
Hadley Community Center



HOSPICE OF MURRAY COUNTY "A MURDER MYSTERY" DINNER


Friday, May 5 2023 at 6:00pm
Key Largo on Lake Shetek
**Sponsors wanted - contact Hospice of Murray County!



CITY OF HADLEY COUNCIL MEETING


Monday, May 8 2023 at 6:30pm
Hadley Community Center
Have an upcoming area event that's not included in our list? Email the details to
cityofhadley@gmail.com
and we'll be sure to promote it! 
JOIN OUR TEAM ~ HELP WANTED: METER READER
The City of Hadley is searching for a dependable, energetic individual that will be responsible for reading and recording meter readings for our Water Collection Station, in addition to the North and South sewage lift stations on a daily basis, along with reporting as needed.

Could you be the right fit for this position? Check out our City Council page for more details!